Work Cell Operations –
Digitalisierung nicht-automatisierter Fertigungsprozesse
Work Cell Operations von Fastems
Automatisierung von Einzelmaschinen und manuellen Produktionsaufgaben
Planung, Steuerung und Überwachung von sowohl automatisierten als auch nicht-automatisierten Fertigungsinseln mit nur einer Software
 Automatische und vorausschauende Planung und volle Transparenz der Fertigungsvorgänge
Das Softwaremodul Work Cell Operations (WCO) ist überall einsetzbar – egal, ob Sie in Ihrer Fertigung ein Fastems System haben oder nicht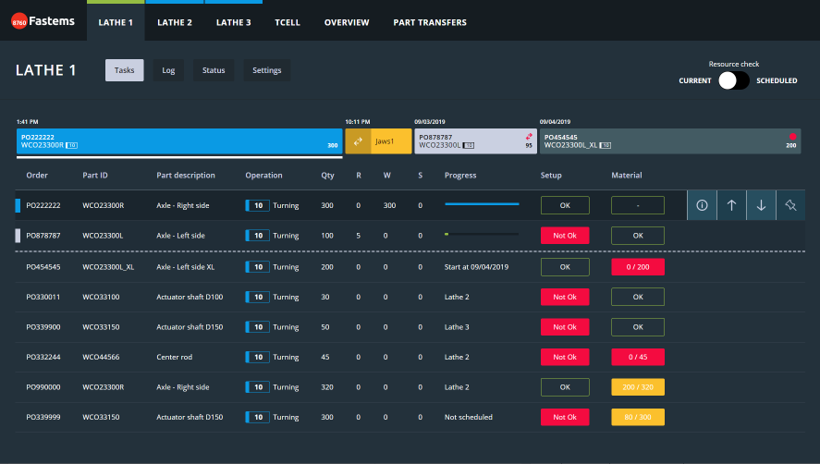 Mit WCO starten oder erweitern 
Was bedeutet WCO?
Work Cell Operations (WCO) ist ein ergänzendes Modul zur Manufacturing Management Software (MMS) von Fastems, mit dem sich nun die Planung, Steuerung und Überwachung auch von Stand-Alone-Maschinen, manuellen Arbeitszellen sowie Fertigungsbereichen realisieren lässt. Hierzu lässt sich die Lösung entweder separat für Maschinen bzw. manuelle Arbeitsplätze oder in Kombination mit einem automatisierten Paletten- und / oder Werkstückhandling nutzen. Darüberhinaus bietet WCO auch eine höhere Transparenz im Hinblick auf aktuelle Informationen zu Fertigungskapazitäten, Produktionsausstoß und zum Auftragsstatus für sämtliche manuelle Fertigungsaufgaben, Arbeitszellen und Stand-Alone-Maschinen.  Das Modul WCO wird auf verschiedenen Integrations- und Anwendungsebenen angeboten und gewährleistet den Komfort und die Praktikabilität der Abläufe und Ziele eines Kunden.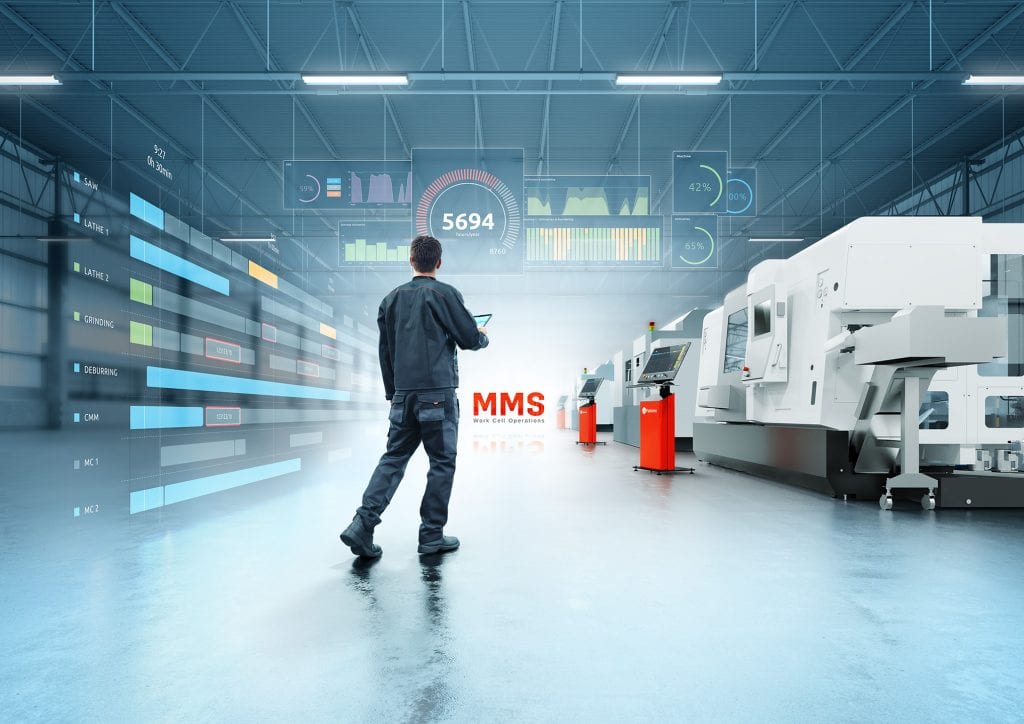 Überzeugende Vorteile
Einfache Planung, Steuerung und Überwachung von Produktions- und Auftragsstatus der Einzelmaschinen und manuellen Fertigungsinseln
Volle Transparenz über den gesamten Herstellungsprozess eines Werkstücks mit nur einer Software
Manueller Aufwand für die Produktionsplanung entfällt
Dank Auftragsmanagement bedarfsgerechte Produktion der richtigen Teile zur richtigen Zeit
Die Bediener arbeiten nach priorisierten Arbeitslisten und haben einen einfachen Zugriff auf Produktionsunterlagen und -anweisungen
Die zuvor genannten Vorteile verdeutlichen die enormen Potenziale von WCO für eine hocheffiziente Gesamtfertigung, wie eine höhere Auslastung der Produktionskapazitäten, eine gesteigerte Produktionsleistung, verkürzte Vorlaufzeiten, eine höhere Liefertreue und weniger "Work in Progress"
WCO in wenigen Sekunden erklärt
Sie möchten wissen, wie Sie Ihre Fertigung produktiv und effizient planen und managen können, wie groß Ihr Bestand an halbfertigen Erzeugnissen (WIP) ist oder welche Aufträge Sie noch annehmen können?
Erfahren Sie die in dem Video, welche leistungsstarken Instrumente Ihnen diese Software liefert, um sämtliche Produktionsprozesse durch Digitalisierung von Fertigungsabläufen kontinuierlich optimieren zu können – für mehr Profitabilität.
Machen Sie sich in einem weiteren Video mit den grundlegenden Funktionen unserer MMS vertraut.
Hier nur eine kleine Auswahl an Einsatzmöglichkeiten von WCO:
• Stand-alone-Bearbeitungszentren
 • Drehmaschinen
 • Qualitätssicherungs- und Inspektionssysteme
 • Manuelle Entgrat-Stationen
 • Sägen
Sie möchten mehr darüber erfahren, wie Sie Ihre Arbeitszellen automatisieren können? Dann sprechen Sie uns an!
Interested to learn how to increase productivity?
Fill in the contact form and we will get in touch.